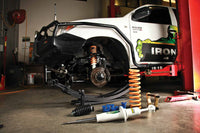 Ironman Suspension Kits
Ironman 4×4 offer a complete integrated range of suspension kits, designs which have evolved over 50 years of suspension experience.
Ironman 4×4 recognise that there is no single solution practical for the varying needs of 4×4 owners and different driving conditions, therefore Ironman 4×4 offer a wide selection of matched components, once fitted will transform the vehicle around the drivers needs.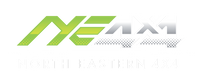 On road or off the beaten track, Australia's first choice for 4×4 Suspension and Accessories is Ironman 4×4. Whether you use your 4×4 as a family vehicle or as an off road explorer, Ironman 4×4 has the products that will deliver the comfort and safety you demand.
Ironman 4×4 products have been developed in the harshest proving ground in the world, Australia. Sold in more than 120 countries. For over 50 years customers have put their trust in Ironman 4×4 because Ironman 4×4 delivers quality and value for money.
Our store
11 Yarra St, Heidelberg VIC 3084
Opening Hours
Monday - Friday 8:00am - 5:00pm
Saturday 9:00am - 1:00pm
Sunday Closed
Ph: (03) 9287 1559